We believe giving children the opportunity to express themselves in non-academic ways, helps them to develop into well-rounded, self-confident people who become future leaders. Crown of Life offers a wide variety of activities from school musicals to classroom music to band, choir, and classroom presentations. Within each year, groups of classes will sing at either of Crown of Life churches or at partner congregation churches.
Students also have weekly art classes where they explore different mediums and work to improve their skills. Students in grades 5-8 have the same art teacher which allows them to individually grow in the understanding and appreciation of art.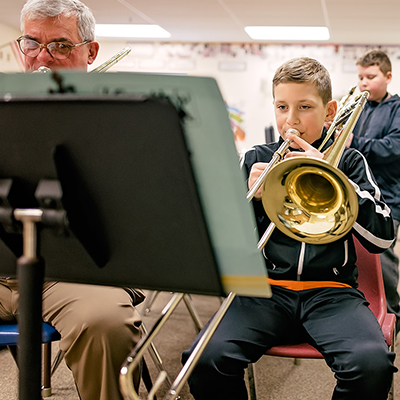 Offered to students grades 5-8. Our program is administered through St. Croix Lutheran Academy. Each student practices in individual and group lessons, then performs with a larger band in fall and spring concerts.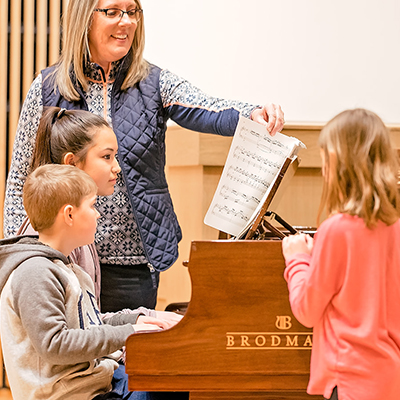 Crown of Life offers piano lessons to students in grades 2-8. Students have individual lessons on site that are worked into their schedule. They perform two concerts per year, one in the winter and another in the spring.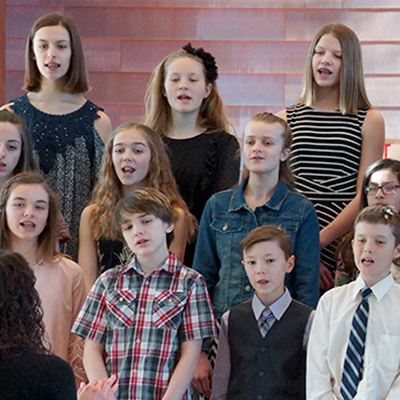 Crown of Life offers a choir called the "Choristers" to grades 5-8. Students meet once a week to practice and will perform during a few church services and for the Fine Arts Festival in the spring.
Each year COL offers a school musical. One year it is performed by grades 1-4 and the next year by grades 5-8. For one very busy week students try out, learn parts and practice, then perform in front of crowds of excited friends and family at the end of the week. After each performance their success is celebrated with an ice-cream social.
Our PreK and Kindergarten programs put on either a "Circus" or their own musical in alternating years.