Why COL is
a great choice
for your student's education.
At COL, students benefit from a coeducational learning environment that prepares them to excel in the real world. Our dedicated teachers not only nurture but challenge each student to surpass his/her academic goals.
The core of Crown of Life's supportive and welcoming community is its faith-based culture. Through the weekly chapel services and the daily study of God's word, students learn the importance of forgiveness, God's love, and living their faith.
Students are encouraged to participate in community outreach and extracurricular activities. Through these opportunities, students learn to act as leaders, independent thinkers, and friends.
Building a solid foundation begins with family. Our family is made up of students, parents, teachers and God. We believe children prosper with structure, guidance and respect, all within a caring Christian environment. Students learn respect for each other, their teachers, other adults, their environment, the government, and themselves. We believe children who are nurtured and challenged grow up to become strong, caring, independent thinkers, learners and leaders.
It'
s great having a school with a kind and caring environment.
Why we are the right choice for your student's education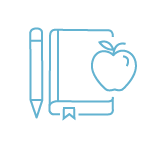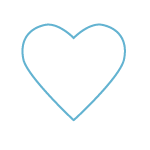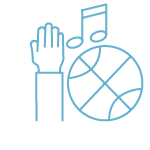 Volunteering, Sports, Music…
Crown of Life Lutheran is an affordable private school that provides students a challenging curriculum. When evaluating schools, it is important to look not only at the upfront cost, but what your child is like spiritually, socially and emotionally after graduation. Starting with a solid foundation gives them opportunities others don't always get. So the question should be, "How can I afford NOT to send my child to COL?"
Scholarship Opportunities
Word of mouth can be the greatest form of compliment given. At COL, when you pass on the blessings of COL to another family and that family enrolls at COL, you will be rewarded! Just simply speaking to others about your school could ultimately help you too!
A $500 award for the first year and $250 award for the second year are distributed evenly to the referring families monthly tuition payments.
We understand tuition can add up when you have multiple students! Because of the generous gifts from our Crown of Life Church Congregation we are able to offer scholarships to families.
Scholarships are based on need and are awarded in July for the following school year. Click on facts logo below to get started.